Connecting the Dots
by William Hindle
Steve Jobs, the American entrepreneur, inventor, business magnate, media proprietor, and investor, made a commencement speech that I liked at Stamford University. During it, he reflected on his life, including his time at University, and told the assembled graduates "You can't connect the dots looking forward; you can only connect them looking backward. So, you have to trust that the dots will somehow connect in your future. You have to trust in something — your gut, destiny, life, karma, whatever. This approach has never let me down, and it has made all the difference in my life."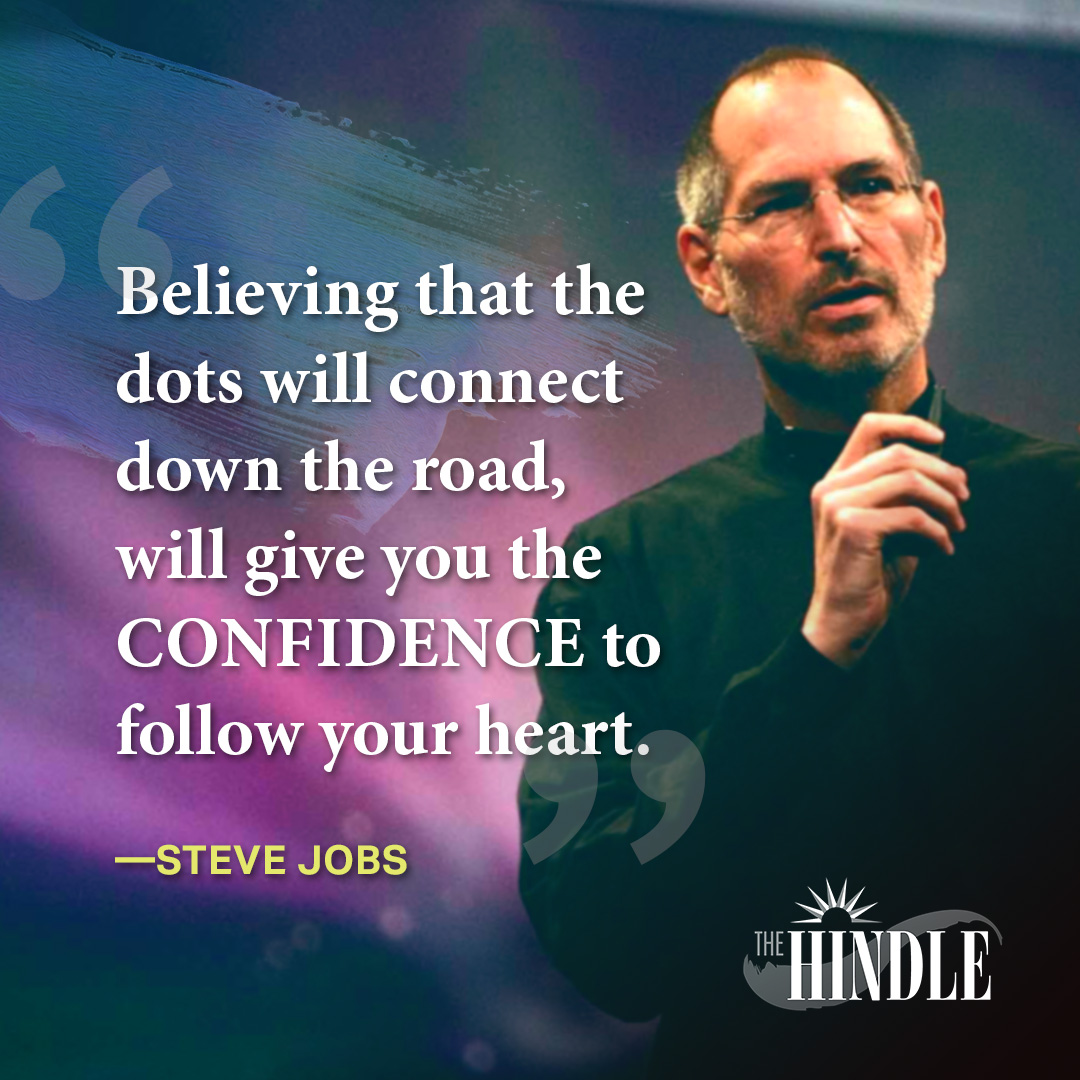 I can relate to those words and the feeling of being committed to a journey but not knowing exactly where the ultimate destination will be! I also like the idea that some aspects of our life make more sense when we look back at them than they do at the time.
For example, the bond I developed in my youth with a horse named 'Tango' has taken on more significance as I have grown older. By the age of ten, my brothers were at a private school and I lived with my busy parents on an isolated farm, the last stop on the school bus. My cousins were also older and I didn't have many friends. But we had horses and I rode every day. I always say that my first love affair was with 'Tango', that thoroughbred horse from the racetrack. No one else could ride her but she and I got along just great.  We both liked speed, and, wow, we went fast!  
Tango and I became soulmates; able to tune into each other intuitively with a kind of sixth sense. I guess horses are good at that. They are masters of sensory awareness and become uncomfortable and spooked by a person or a situation if it doesn't feel right. That wasn't a problem for us; Tango rightly sensed that my love for her came from the heart.   
I also developed a love for motorcycles. By the age of 12 if I wasn't riding a horse on the farm I was riding a motorcycle. I started racing competitively and even though I had the worst bike I won all three races at my first event. I just eased away from the pack. Speed was a passion for me. I enjoyed the wind in my hair and my heart beating hard; the adrenalin buzz and the risk. I liked living on the edge. Activities that might have terrified some felt natural and easy to me, as though I was born to do them. My success gave me self-confidence and self-esteem which I took into high school and then my leadership roles. 
So, what does all this mean? Just random, irrelevant stories from my youth? I don't think so. I now recognize that these 'dots' during my formative years massively influenced my life.
1  Words of Wisdom by Steve Jobs commencement speech at Stanford