Chateau Grimaldi
Limited capacity of events is due to individual attention and one-on-one development
Come and stay in the south-east of France, in the heart of the incredible Provence which has inspired so many artists with its unparalleled beauty, its incredible luminosity and its cobalt blue sky. We have selected a prestigious residence for an exceptional program: the Château Grimaldi. Once you pass through the wrought iron gate, you will be plunged into an enchanting place, in a soothing, luxurious universe steeped in history.
The Château Grimaldi in Puyricard, in the north of Aix-en-Provence, is a beautiful 17th century residence in the purest Provencal spirit. This magnificent property owes its name to the Cardinal Archbishop of Aix-en-Provence Girolamo Grimaldi-Cavalleroni (1597- 1685) who made it his home from 1655 to 1685.
At that time, King René, Count of Provence, lover of arts and culture, developed Aix-en-Provence and its surroundings to make it the capital of Provence.
The ruins of the castle form the framework around which the original chapel, built in the Romanesque style, and the large bastide, which has been completely renovated and adapted to the needs of comfort, while retaining its luxurious character, its intimate charm and its history.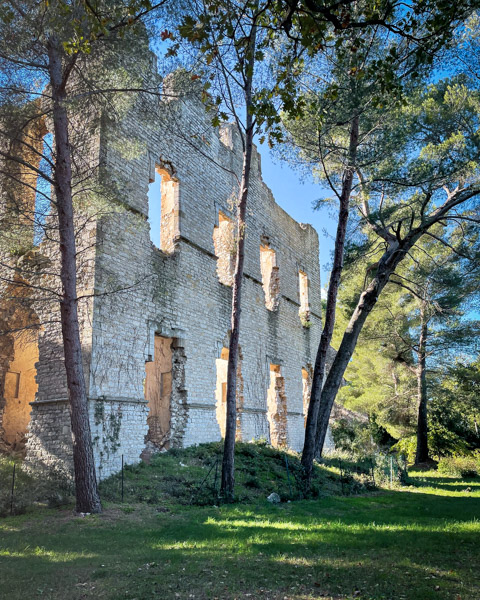 Experience Provence at Chateau Grimaldi
Connect with us to
learn more
Enter your information below to learn more about our leadership program and other projects. A member of The Hindle team will be in contact quickly and send you more information.
"There is nothing more truly artistic than to love people."
~Vincent Van Gogh