The Premier Leadership Development Experience
This is a full immersion program from morning to night of business, all designed to show you a new world of leadership.  It is all about you.
The core of the program is how to build your cultural masterpiece, and with it, we study how art gives us better vision. Painting in the landscape of Vincent Van Gogh and Paul Cezanne, a look into the Engineer's guidebook into the soul, French cooking lessons with good wine, and a dose of French tradition.  For one week, we are a family living in a beautiful chateau, all learning together.  It will be a new and different experience, than your run of the mill training program, for sure.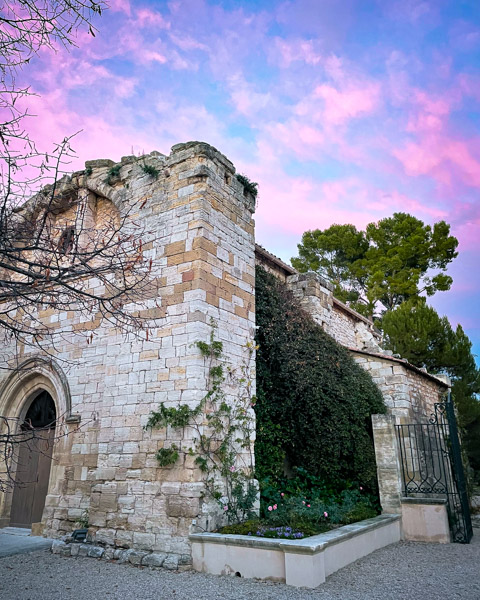 Unlock your creativity
Explore the eight elements required to create a cultural masterpiece
Appreciate the connection between business culture, leadership and art
Give your team a greater sense of satisfaction
Lead with your brain, heart and soul
Be able to attract and keep the top talent
Create a sense of purpose in your organization
Every person in your organization has greatness in them, your job is to find that greatness and tap it
Business Culture and Leadership
During the experience there will be daily sessions, led by Bill Hindle, of around four hours that outline and scrutinize the eight elements of the Wheel of Sustainability.
Using experiences at HindlePower as a referral point, Bill will introduce subjects such as mutual trust and respect, leading with 'genuinity', and empowerment – covering them in an enthusiastic, practical and distinctive manner that is guaranteed to stimulate your thinking.
We know that if you can build a cultural masterpiece that inspires and nurtures your people, then your company will flourish too, and everyone will win – your employees, your customers and you.    But it will need great leadership and a mechanical understanding of the Wheel of Sustainability can be your foundation.   That said, expect the conversations to be wide-ranging and veer off-piste occasionally!
These sessions are at the heart of The Hindle and based on Bill's book Business Culture: Create your Masterpiece.
Unlock Your Creativity. See Your Business in New Ways.
A master artist/instructor will be with us throughout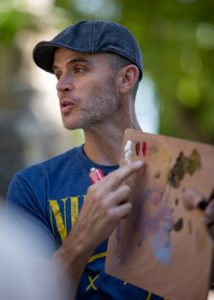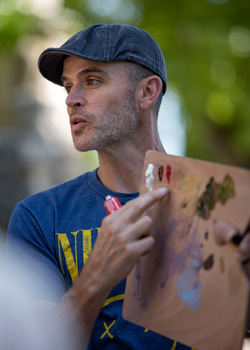 the experience.  We will start with a basic painting class, then go to Arles, home to Van Gogh, and paint like Vincent.  Towards the end of the week, we will go to Aix and paint Mt. St. Victoire in the footsteps of Paul Cezanne. You will be supplied with your own easel and all the supplies.
Don't be concerned.  You don't need any artistic experience or ability; just the bravery to move out of your comfort zone and try something different!
It will be worth it because learning the fundamentals of composing a painting will challenge you to think in a whole new way and give you great insight to see into your business culture.  It will act as a catalyst to release the right (creative) side of your brain and when you do that the left (analytical) side will grow too.
Just now, there may appear no obvious connection between the skills of the master artist and business leaders and executives, but by the end of The Hindle you will know different.
Above all, you'll have a great time!
French Culture. French Wine. French Cuisine!
Food is an art form too, and all great chefs will tell you that their food touches the soul.
Throughout The Hindle you'll have constant exposure to French culture and traditions. You will walk through the morning markets, tour a town that dates back to the Roman Empire, enjoy several aperitifs with your French friends. You will also live and learn with our chef, attending some formal cooking lessons. You are in a for culinary treat.
Even though they are intangible and invisible, heart and soul are essential aspects of genuine leadership. In 380 BC, Socrates said that all human beings are composed of the body, the mind, the soul and the spirit – and we believe that great leadership involves the 'whole self'; actively using your analytical brain, your creative brain, and your heart and soul together, as one.
When you can lead in this holistic way, you will engage the emotions of your employees and release their passion. That's when the magic takes place, when you've created an infectious energy and a sparkle in their eyes.
We'll explore this ethereal concept, seeing how it applies to you.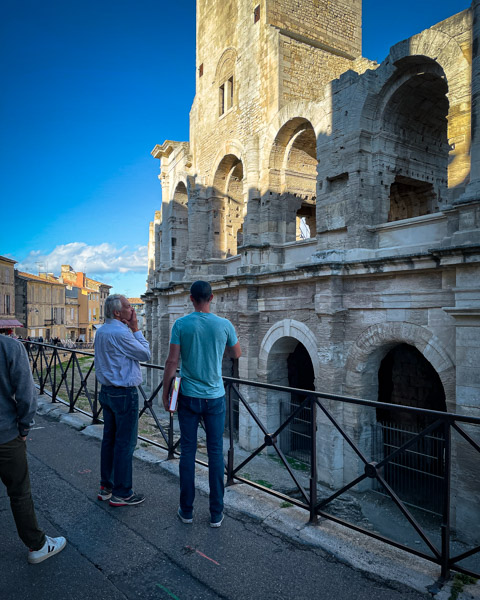 Stay in an Incredible 17th- Century Chateau
Attend The Hindle, Oct 10-16 and Oct 16-22, 2022
Come and stay in the south-east of France, in the heart of the incredible Provence which has inspired so many artists with its unparalleled beauty, its incredible luminosity and its cobalt blue sky. We have selected a prestigious residence for an exceptional business culture program: the Château Grimaldi. Once you pass through the wrought iron gate, you will be plunged into an enchanting place, in a soothing, luxurious universe steeped in history.
The Château Grimaldi in Puyricard, in the north of Aix-en-Provence, is a beautiful 17th century residence in the purest Provencal spirit. This magnificent property owes its name to the Cardinal Archbishop of Aix-en-Provence Girolamo Grimaldi-Cavalleroni (1597- 1685) who made it his home from 1655 to 1685.
At that time, King René, Count of Provence, lover of arts and culture, developed Aix-en-Provence and its surroundings to make it the capital of Provence.
The ruins of the castle form the framework around which the original chapel, built in the Romanesque style, and the large bastide, which has been completely renovated and adapted to the needs of comfort, while retaining its luxurious character, its intimate charm and its history.